Back soon with some updates.
Me and Granny at Pineville, Ky 2001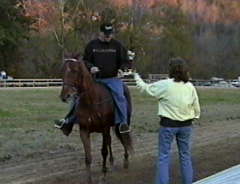 TEAM GRANNY would like to thank their sponsors:


GRANDPAP
Mullins Equine Services
B & B Cattle Company
Barron Stables
HeartBeat Stables-BUD ORR
Echo Valley Tack
Uneven Stables
Tusculum Monument Co.
Cumberland Ford Middlesboro Ky.
Worldwide Equipment
Korner Pawn
Ailshie Stables
Mike Carter Stables
Dana Kite
Lazy G Farms



Shod by: Josh Baxter
We think there is nothing more natural than a SPEEDRACKING horse. We are constantly updating this site, adding pictures as we go. I do hope you enjoy your visit here, and if you don't find a picture of your favorite speed horse, feel free to send it to me. We hope to have the best SPEEDRACKING site on the internet!





Site Under Construction!





Updated 2-24-04